D-Link DVG-1120S Asterisk Config
If you have one of these boxes and are having trouble configuring it, here are my notes from setting one up with Asterisk.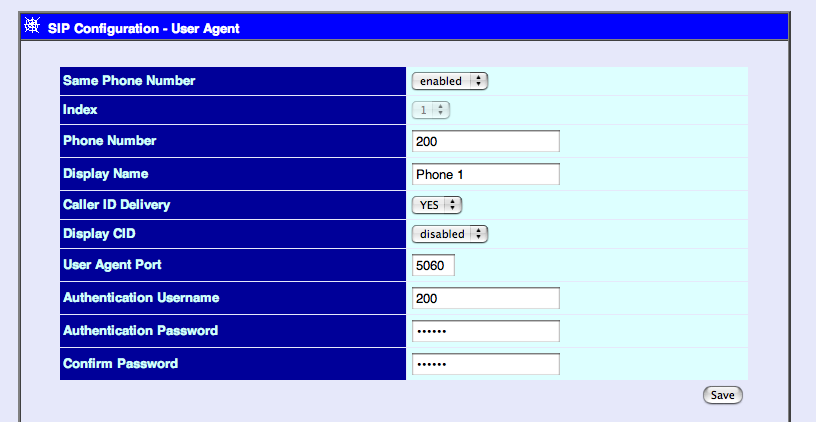 [200]
username=200
type=friend
secret=SECRET
qualify=no
port=5060
nat=never
mailbox=200@default
host=dynamic
dtmfmode=inband
context=internal
canreinvite=no
callerid="Phone 1"<200>

For those of you who don't know, you can buy a cheap DVG-1120M with the AT&T CallVantage kit and easily convert it to a DVG-1120S with updated firmware here. At the moment, you can buy them from Best Buy for $30 (link).