This is the first article in a series talking about stuff I carry along with me when I travel. My carry-on bag and a few accessories serve as a good place to start here, and will be followed by electronics and other things that I pack, such as my first aid kit.
Carry-on Bag
What I'm looking for in a bag
I'm looking for a few things in a bag:
Must fit in the overhead for all regularly scheduled commercial flights (I hate checking bags)
Must have wheels (I don't want to carry the full weight all the time)
Must be light (I'm going to probably be carrying it up and down stairs)
Must protect the contents if checked (I might bring back a bottle of scotch)
While there are many options for bags, I like traveling with these two:
Rimowa Salsa Deluxe Cabin (high-end, in terms of price)
IKEA UPPTÄCKA Carry-on bag (low-end, in terms of price)
Rimowa Salsa Deluxe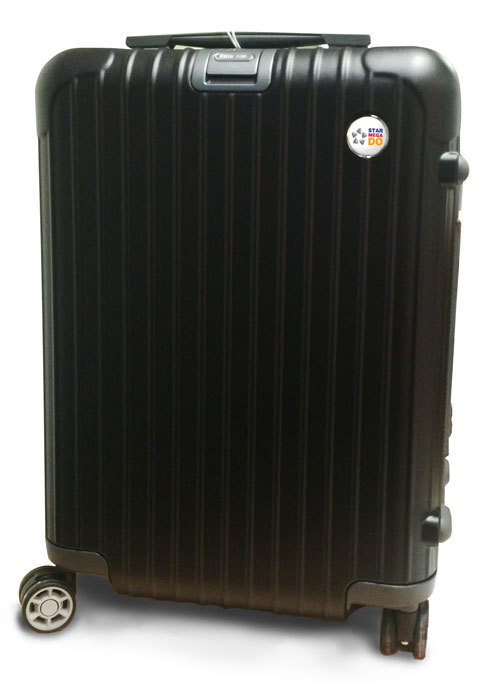 I'm currently traveling with a Rimowa Salsa Deluxe Cabin Multiwheel. I got the opportunity to visit the Rimowa Factory in Cambridge, Ontario in 2013, so I couldn't resist buying the bag. It's fairly spendy, but you can buy the bag at cost and then donate the difference to charity if you buy it through the Frequent Flyer Originals site.
The craftsmanship and quality of the bag is fantastic. I got the chance to attack some glued parts with a giant screwdriver in the factory and couldn't break it. The plastic also is of a special type that doesn't discolor under stress.
The Good
Durable (polycarbonate shell)
Fits in almost all sizers (IATA compliant)
Uses a TSA006 lock, which is relatively secure
Weighs 3.5 kg (about 7.7 lbs)
The Bad
Pricy
My wheels tend to lean one way or another when the bag is packed
UPPTÄCKA Carry-on bag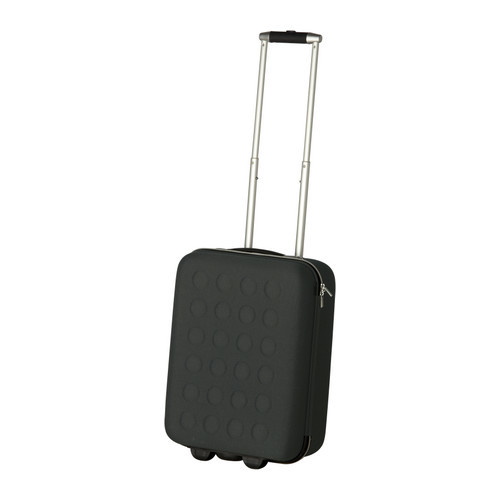 I'm a bit biased towards IKEA products, but that's because they are well designed, inexpensive and durable. The UPPTÄCKA Carry-on bag is no exception.
For about $35, the IKEA UPPTÄCKA Carry-on bag is a great deal. It uses EVA foam for the shell, so it feels semi-hard shelled, but not so soft that it loses form. This gives it some bend if you've got to pack a lot of stuff in it.
It also fits on pretty much everything and weighs 2.75 kg (about 6 lbs). It is relatively inexpensive and you can simply replace it if anything breaks. The only issue I've had with this bag is that some of the screws in the handle work themselves loose after maybe 20,000 miles or so, but it's easy to tighten them.
The Good
Inexpensive ($35 with IKEA family)
Durable (EVA foam)
Fits in almost all sizers (IATA compliant)
Weighs 2.75 kg (about 6.1 lbs)
The Bad
Screws on the handle come loose with a lot of vibration (fixable with teflon tape)
Wheels aren't a spinner type
Brief Bag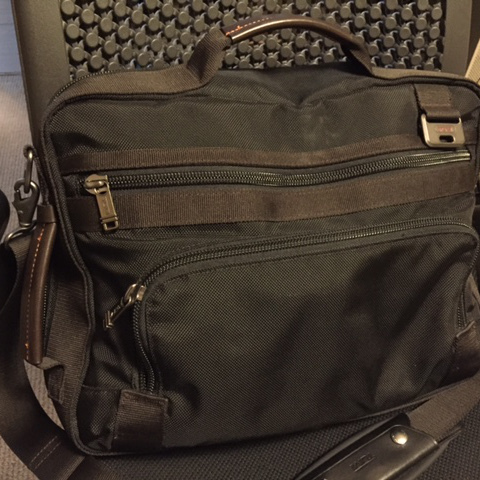 I travel with a TUMI Linden 69381 bag. I can't find any indication that it actually exists online, but it was bought as a gift for me at a TUMI outlet store and registered it on the TUMI website, so I know it was actually made by them.
It has a few neat features that make it a great companion to the carry-on bag:
Has a carry-on bag slot on the back
Can convert into a regular backpack in a pinch
Can be a regular laptop bag in a pinch
Has a handle on the side, so it's easy to pull out from under a seat
Expandable
Pockets on the front for tossing phone / wallet / etc. at a checkpoint.
Bag Accessories
Packing Cubes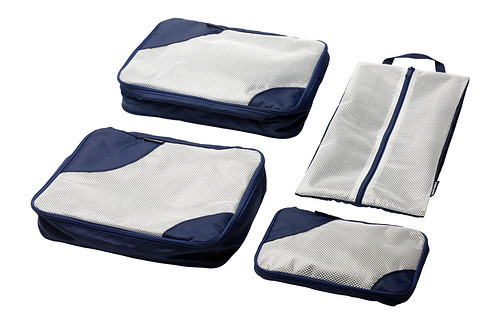 Both the Rimowa and IKEA bags have some built-in organization, but I'm a fan of packing cubes for organizing bag contents.
There are a number of different manufacturers of cubes, notably the eBags Packing Cubes, but it's hard to beat the IKEA UPPTÄCKA packing bag for this purpose. They are less than $10 and are quite durable.
Extra Bag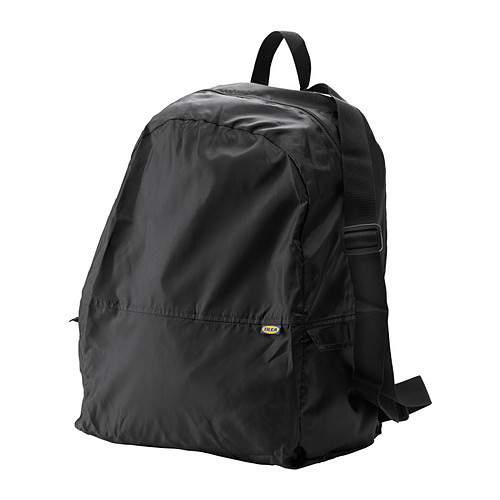 For $4, you really can't beat the IKEA KNALLA backpack. It folds flat and is great for when you discover that you need to check your bag or need to bring back something that just wont fit in your carry-on case.
Toiletries Bag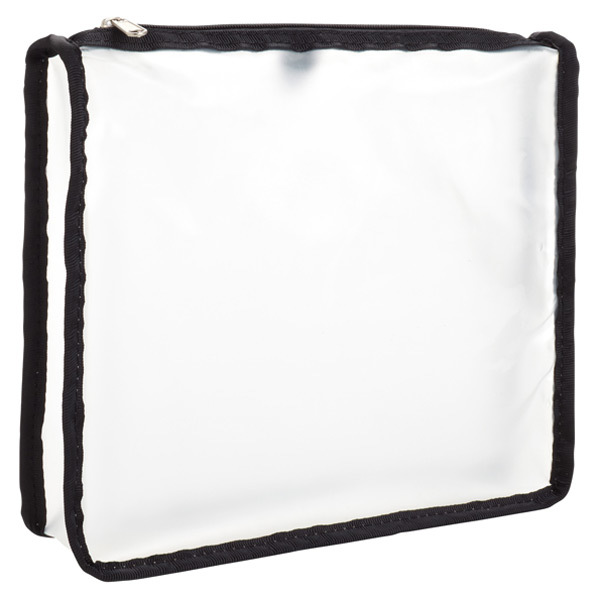 For $7, The Container Store sells these food-grade PEVA (polyethylene vinyl acetate) quart-sized bags. They are more durable than a Ziploc bag, and the bag can actually stand since it is gusseted on the bottom.
comments powered by

Disqus